Alipay is a world-leading independent third-party payment platform, which is committed to providing safe and fast payment experience for users by offering "simple, safe and fast" payment solutions. Up to March 2018, 40 countries and regions all over the world have supported Alipay Scan Pay.
Alipay launched APP QR-code payment service as early as 2011. Alipay values the concept and practice of Inspiry in QR-code technology R&D and payment interaction, and is collaborating with Inspiry to promote the evolution of payment in various offline scenarios.
WeChat Pay is an innovative product launched by WeChat, a famous mobile social messaging software developed by Tencent, together with Tenpay, a third-party payment platform, to provide safe, fast and efficient payment service for users. At present, the number of users of WeChat Pay with registered cards has reached 800 million. In 2015, WeChat Pay first used Inspiry Smart Box to promote the new mode of offline payment – self-service QR-code scanning payment. Now, Inspiry has become the largest provider of QR-code payment devices for WeChat Pay.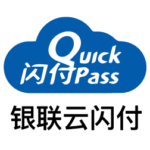 UnionPay QuickPass is an integrated brand launched by UnionPay for mobile Internet. UnionPay has built a complete payment product system centered on QuickPass, among which QR-code payment is an important strategic component. UnionPay launched QuickPass QR-code in July 2017, and Inspiry Smart Box became the first QR-code payment device supporting UnionPay QuickPass. In 2018, Inspiry Smart Box becomes the first innovative product of QR-code payment certified by UnionPay Test Center to facilitate the popularization and development of QuickPass offline.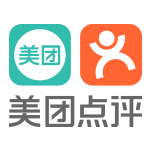 Meituan Dianping is a world-leading one-stop life service platform, providing services for over 600 million consumers and 4.5 million merchants, with an order volume of more than 18 million each day. By focusing on the integration of payment, take-out, group purchase and membership marketing, Meituan Smart Pay has developed a series of intelligent, fast and efficient products. Now, Inspiry has become the largest provider of QR-code payment devices for Meituan Smart Pay, and has assisted Meituan with overall upgrade of offline integrated payment.