Inspiry is a company providing scanners and systems on mobile payment, and has been committed to upgrading and evolving offline payment to develop a new ecosystem of mobile payment. As an advocator of paperless and cashless society, Inspiry believes that such society will be achieved both in China and all over the world.
Founded in 2002, Inspiry has been focusing on the research and business innovation of QR-code and related technologies. In 2008, Inspiry pioneered the development of mobile QR-code payment technology and launched the first self-service QR-code payment device, Inspiry Smart Box. In 2018, Inspiry starts to develop its business to dozens of countries and regions in Asia, Africa, the Americas, benefiting more and more people with convenient mobile payment.
Inspiry is working with 1,500 mobile payment service providers including Ant Financial, Tencent, UnionPay and Meituan to provide convenient, stable and safe mobile payment devices and system services for millions of merchants. In addition, Inspiry has built offline service capabilities in all the provinces and autonomous regions throughout Mainland China.
For 16 years, Inspiry remains steadfast to its mission of promoting social change through technological innovation. By spearheading initiatives of ideation and setting industry norms and standards, the company continues to explore the possibilities of commercial consumption. With a deep understanding of offline payment behaviors, Inspiry is striving to integrate advanced technologies (such as AI, BI and automatic recognition) with payment behaviors, for the purpose of achieving a cashless society.
Period of Establishment (2002 to 2007)
2002: Inspiry was founded, pioneering QR-code business in China.
2003: "QR-code Reader Engine" launched with independent intellectual property rights; technology exported to Japan.
2005: Invention of Han Xin code(Chinese sensible code), establishing China's first set of QR-code standards which has obtained ISO certification.
2006: End-to-end formulation of mobile barcode application specifications applicable throughout China; groundbreaking identification solutions such as barcodes, QR-code and images for mobile phones launched
Period of Exploration (2008 to 2013)
2008: Inspiry created professional barcode scanner applicable to various uses such as payment services, electronic ticketing, event attendance tracking and self-service banking.
2010: Led the development of a Han Xin code application used to scan national tax invoices.
2012: Sought business opportunities in other domains including product traceability, IoT, software development platforms and digitized event management.
Period of Advancement (2013 to Present)
2014: With the onslaught of barcode payment practices, Inspiry ventured into the market of mobile payments.
2015: Debut of Inspiry Smart Box, boosting offline self-service mobile payments.
2016: Barcode payment system Inspiry Smart Box became the top choice of online payment service providers such as WeChat and Baidu Wallet.
2017: Established comprehensive partnerships with third-party mobile payment platforms and mainstream service providers including Tencent, Ant Financial, UnionPay and Meituan.
2018: Inspiry fully supports China's offshore expansion of its mobile payment services; with Inspiry Smart Box holding the reins, self-checkout is gradually becoming the standard of QR-code payments.
Intellectual Property Policy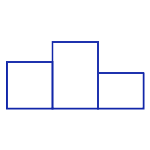 AQSIQ certified; Second Prize
Tencent Security Xuanwu Lab certified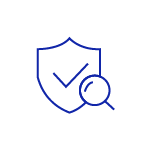 Bank Card Test Center (BCTC) Certified